Data Bar
TC2000 Edition

Features
The Data Bar is an excellent quick look at a stock. In order to set this up, we will have to make a few custom indicators by pasting in PCF codes.

These are the main features we will be including but feel free to add different ones if it makes more sense for your trading style.
The numbered ones below will require a PCF.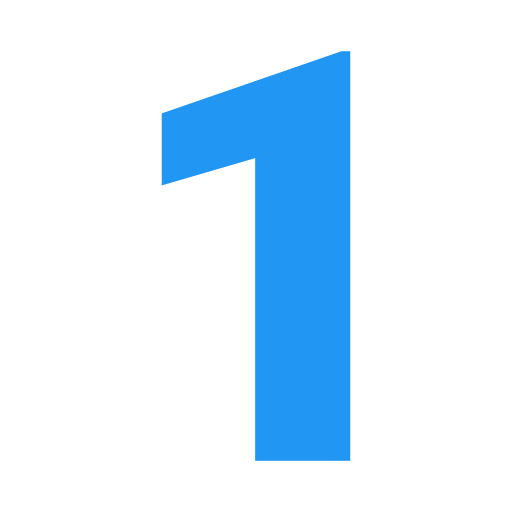 Weekly Closing Range
Daily Closing Range
Up/Down Volume Ratio
Percentage above 21 EMA
Dollar Volume
10 Week Moving Average
To start right click on your existing data bar or in the space above the chart and then click "Edit Toolbar"
Then Click "Add Row"
Click the orange plus icon and select in the list of options each of the following, adding each.
Company Name
Latest Float
Next Earnings
Bar % Change
For each element you add you can alter how it appears on the toolbar. I personally like making each element bold, adding color, adding a prefix/suffix, and setting the size to 18. You can also reorganize the bar using the arrows.
After adding the built in elements, we have to make a few custom PCFs and then add those as well.
First up are the daily and weekly closing ranges. The PCF for both of these is stoc1.1, however, you want to save two different indicators changing the timeframe to daily/weekly as shown below.
To create an indicator click the green plus near the ticker symbol on the chart.
Then click the "Formulas' Tab, click "Write Indicator Formula" , name the indicator, set the time frame and enter the PCF code.
For the Daily Closing Range as I mentioned the Timeframe will be "Daily" and the PCF code is
stoc1.1
Follow the same process and save a Weekly Closing Range Indicator setting the TimeFrame to "Weekly" and using the same PCF code:
stoc1.1
Next up is the Up/Down Volume Ratio. This sums up the volume on up days and divides it by the volume on down days.
Follow the same process as before to set up the indicator and use this PCF code:
(V * (C > C1) + V1 * (C1 > C2) + V2 * (C2 > C3) + V3 * (C3 > C4) + V4 * (C4 > C5) + V5 * (C5 > C6) + V6 * (C6 > C7) + V7 * (C7 > C8) + V8 * (C8 > C9) + V9 * (C9 > C10) + V10 * (C10 > C11) + V11 * (C11 > C12) + V12 * (C12 > C13) + V13 * (C13 > C14) + V14 * (C14 > C15) + V15 * (C15 > C16) + V16 * (C16 > C17) + V17 * (C17 > C18) + V18 * (C18 > C19) + V19 * (C19 > C20) + V20 * (C20 > C21) + V21 * (C21 > C22) + V22 * (C22 > C23) + V23 * (C23 > C24) + V24 * (C24 > C25) + V25 * (C25 > C26) + V26 * (C26 > C27) + V27 * (C27 > C28) + V28 * (C28 > C29) + V29 * (C29 > C30) + V30 * (C30 > C31) + V31 * (C31 > C32) + V32 * (C32 > C33) + V33 * (C33 > C34) + V34 * (C34 > C35) + V35 * (C35 > C36) + V36 * (C36 > C37) + V37 * (C37 > C38) + V38 * (C38 > C39) + V39 * (C39 > C40) + V40 * (C40 > C41) + V41 * (C41 > C42) + V42 * (C42 > C43) + V43 * (C43 > C44) + V44 * (C44 > C45) + V45 * (C45 > C46) + V46 * (C46 > C47) + V47 * (C47 > C48) + V48 * (C48 > C49) + V49 * (C49 > C50)) / (V * (C < C1) + V1 * (C1 < C2) + V2 * (C2 < C3) + V3 * (C3 < C4) + V4 * (C4 < C5) + V5 * (C5 < C6) + V6 * (C6 < C7) + V7 * (C7 < C8) + V8 * (C8 < C9) + V9 * (C9 < C10) + V10 * (C10 < C11) + V11 * (C11 < C12) + V12 * (C12 < C13) + V13 * (C13 < C14) + V14 * (C14 < C15) + V15 * (C15 < C16) + V16 * (C16 < C17) + V17 * (C17 < C18) + V18 * (C18 < C19) + V19 * (C19 < C20) + V20 * (C20 < C21) + V21 * (C21 < C22) + V22 * (C22 < C23) + V23 * (C23 < C24) + V24 * (C24 < C25) + V25 * (C25 < C26) + V26 * (C26 < C27) + V27 * (C27 < C28) + V28 * (C28 < C29) + V29 * (C29 < C30) + V30 * (C30 < C31) + V31 * (C31 < C32) + V32 * (C32 < C33) + V33 * (C33 < C34) + V34 * (C34 < C35) + V35 * (C35 < C36) + V36 * (C36 < C37) + V37 * (C37 < C38) + V38 * (C38 < C39) + V39 * (C39 < C40) + V40 * (C40 < C41) + V41 * (C41 < C42) + V42 * (C42 < C43) + V43 * (C43 < C44) + V44 * (C44 < C45) + V45 * (C45 < C46) + V46 * (C46 < C47) + V47 * (C47 < C48) + V48 * (C48 < C49) + V49 * (C49 < C50))
For the Percentage above 21EMA follow the same process and use this PCF code:
((c/xavg(c,21))-1)*100
For the Dollar Volume follow the same process and use this PCF code:
least(

avg(v,50)*avg(c,20)
,
avg(v,20)*avg(c,20)

,
avg(v,30)*avg(c,30)
,
avg(v,10)*avg(c,10)

)
For the 10 Week Moving Average Level follow the same process, set the TimeFrame to Weekly and use this PCF code:
avg(c,10)

The Final Product should look something like this:
Contributors